Honoring our 25th Anniversary-NAME's new book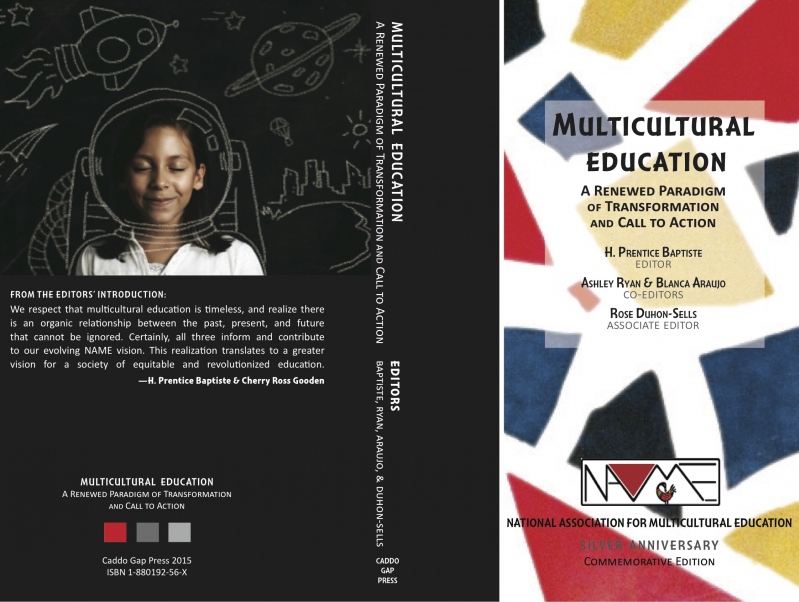 In honor of our 25th Anniversary
NAME is excited to announce the publication of this important NAME book about Multicultural Education–
"Multicultural 
 Education:
A Renewed Paradigm of Transformation
and Call to Action"
A major purpose of this book is to commemorate the accomplishments, endurance, and continuing existence of the National Association for Multicultural Education (NAME). NAME serves as a
national and international forum for examining dehumanizing issues affecting students of color and other marginalized children and youth.
This commemorative book includes chapters  by James A. Banks, Geneva Gay, Carl A. Grant, Sonia Nieto, Christine Sleeter, H. Prentice Baptiste, Bill Howe and others. These NAME and Multicultural Education giants address curriculum and instruction, critical examination of the politicization of education, high stakes testing, Intersectionality, Globalization of education, research trends, Multicultural Teacher preparation and much more.
Many of these great authors will be a part of the NAME Silver Anniversary Conference October 1-4. There will be many opportunities to discuss the book with them and to have your book autographed.

Book list price: $29.95
25th anniversary, pre-sale price: $25.00
The book is available by advance-sale as a part of onlin
e conference registration and will be available for sale at the conference.
If you are not attending the conference this year, to reserve your copy of the book–
Please contact Marketing@NAMEorg.org

The book is going to sell out! Be sure to get your copy and get it autographed at the NAME 25th Anniversary Conference!